What do footprint or insertional tears of the supraspinatus and infraspinatus look like on MRI. The rotator cuff footprint is the broad insertion site of the SST and IST on the greater tuberosity. There are three descriptions and appearances of footprint tears.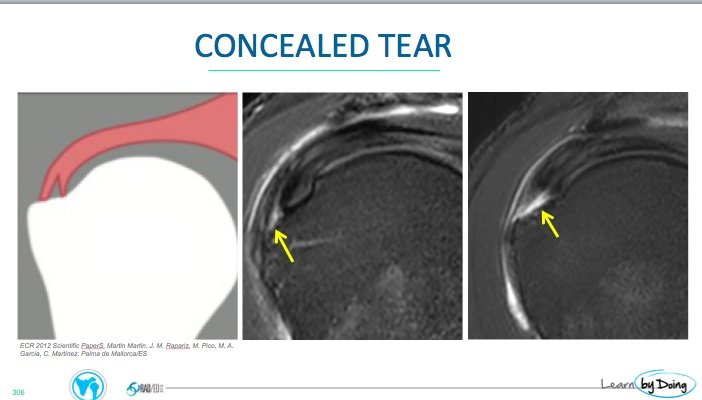 Image above: A concealed tear is covered on both the articular and bursal surfaces buy tendon fibres thus making it concealed to the surgeon on arthroscopy.
DONT FORGET
The anterior insertional fibres of SST are VERY anterior. Look on the coronal scans on the level where you see biceps tendon.