In this review of MRI the biceps tendon we review the appearance of  tendinosis, tears and rupture.
Image Above: Its important to assess the biceps tendon in different planes as it does not run in a straight line.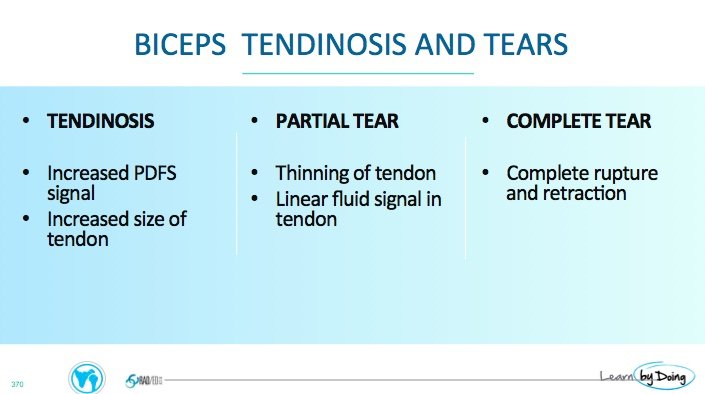 Image Above: Tendinosis of the long head of biceps. Hyperintensity and thickening.
Image Above: Image on left tendinosis and partial tearing with areas of high signal in the tendon similar to fluid indicating small tears. Image on right, tendon is thinned and flattened ( boomeranged). Tendon is partially torn and weakened allowing it to boomerang.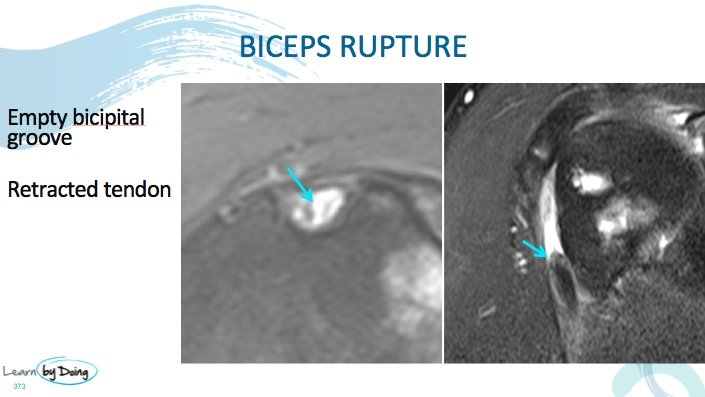 Image Above: Look for an empty bicipital groove ( may have strands and debris) as in the image on the left. Look for distal and proximal stump. The best way to find the proximal stump is to start at the glenoid insertion and follow the tendon.