MRI ANKYLOSING SPONDYLITIS, SPONDYLOARTHRITIS & SPINAL ARTHROPATHIES SPINE AND SIJ
COMBINED RADIOLOGY RHEUMATOLOGY MINI-FELLOWSHIP (GUIDED) COURSE: 2nd OCTOBER 2021
Our new MRI Spine Course on SPONDYLOARTHROPATHIES AND ARTHROPATHIES OF THE SPINE AND SIJ is a combined Clinical and Radiological Course which will cover spondyloarthritis and other arthropathies of the spine and SIJ.
This Mini Fellowship is a combined Radiology Rheumatology Course with Dr Joe Thomas, a Rheumatologist with extensive clinical experience. Whilst we will focus on Imaging, Dr Thomas will bring the very important  clinical aspect which will determine how we report a scan.
The focus of this Online MRI Spine course, like all our courses, is for you to be More Confident in making a diagnosis and to put out a much Better Reports. Apart from the Imaging abnormalities, we make sure you understand the detailed radiological anatomy of the Spine and SIJ, essential to an accurate diagnosis. We also cover the macroscopic pathology of abnormalities in all our Mini Fellowships, which I have found makes understanding and reporting the imaging easier.
Through these workshops we aim to make you More Confident with your Diagnosis, put out Clear Reports and to have your reports and findings Respected by Clinicians.

As radiologists we are usually assessing cases and putting out reports with no or minimal clinical input and feedback. That feeling is always there of not being sure of what the clinician really is asking for and whether our reports cover what she is asking. This is particularly a problem with Rheumatology where the clinical input makes a very big difference to the interpretation and reporting of the imaging. 
We are really happy to have Dr Joe Thomas, the Senior Consultant Rheumatologist at Aster Hospital in Kochi India, who has a vast amount of clinical experience. He also has a very strong interest in Imaging of arthropathies and will join us to bring a clinical perspective to the imaging and to advise us on what clinicians want when we report their referrals. Dr Thomas will be actively involved and be an integral part of the Mini Fellowship.
WHAT'S IN THE GUIDED ONLINE SPONDYLOARTHROPATHY AND ARTHROPATHY MRI SPINE MINI FELLOWSHIP
Complex information compressed into the important things you need to know and look for in order to put out a confident report.
A structured 30 Day Course with all of the things below
What do people like you who attend our Mini Fellowships say
This was a great workshop, i learnt so many ""pearls"". I thoroughly enjoyed every aspect of the workshop, I didn't even realise that i was attending a workshop. Thanks for the tremendous work and planning from Dr Ravi and the entire Radedasia team. Dr Ravi thanks for your patience, you answered all the questions with such grace, knowledge and humility.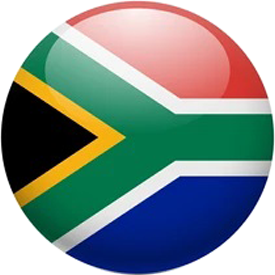 Dr. Phindile
SOME QUESTIONS YOU MAY HAVE
#radedasia #mri #mskmri #radiology