SHOULDER
LEARN MSK MRI SHOULDER ONLINE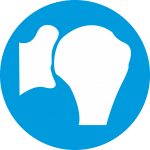 SHOULDER MSK MRI RADIOLOGY: We regularly post on Shoulder MRI and our Shoulder MRI Courses with all the posts on this page.
Shoulder MRI can be difficult due to the complex anatomy. In our posts we have concise explanation of the Shoulder MRI anatomy, the macroscopic pathology that's relevant to the Imaging and the Imaging findings in various pathologies.
Learn where to Look, What to Look for and How to Report Shoulder MRI More Confidently
There is no excerpt because this is a protected post.